bhglory
Single Male

Sacramento, California

Gender, Race:
Caucasian
Practice Safe Sex:
Most of the time
Experience:
I have a good amount of experience
Eyewear:
I have glasses, and I wear them all the time
Interested In Ages:
25 - 99
Looking For:
Single Men
Couples

Will go as far as:
Internet
Meeting in person

Interested In:
Cyber Sex
1 on 1 Sexual Relationship
M-F-F Threesome
M-M-F Threesome
M-F-M Threesome
F-M-F Threesome
Foursome
Group Sex
Other Alternative Lifestyle

Description:
New home base in Sacramento and I am looking for fun people to hook up with.
Getting Together:
bhglory has gotten together with someone through a site like this before.
bhglory can possibly entertain at their home.
bhglory would like to meet at an Other....
bhglory can travel up to 90 miles.
Ideal Situation:
Open minded people who enjoy adult time together. I am open to a variety of things and enjoy life as much as possible. Meet for sex.
bhglory's Status
Traveling Shoot me a message
Reviews:
Gangbangingshemale
Want to meet you very soon if possible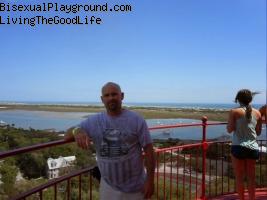 LivingTheGoodLife
Welcome to the site. We hope you have as much fun on here as we do.
This is an external profile. To create your own personal profile, upload your own photos, take advantage of our forums, chatrooms, your own mailbox, and to see the rest of the site, Sign Up for Free on Bisexual Playground today!