Gender, Race:
Caucasian
Practice Safe Sex:
I'd rather not say
Experience:
I have had a few experiences (still a beginner)
Body:
5' 8, 205 lbs.
(Overweight)
Eyewear:
I have glasses, and I wear them all the time
Interested In Ages:
21 - 99
Will go as far as:
Internet
Phone
Meeting in person
Dating
Short Term Relationship
Long Term Relationship

Interested In:
1 on 1 Sexual Relationship
Other Alternative Lifestyle

Description:
I am a WM, tan skin, a bit heavy with black hair looking for men who want to receive head. I am not looking for sex or to receive. I am DDF and safe looking for the same. Please no smokers. Yes I have a girlfriend who knows about what I like to do. I really don't have any plans to involve her right away so please don't ask. Also, I'm not looking for make out sessions or lovers. This is just some side fun.
I have custody of my 2 kids. Please have a place to host. Also understand that it can be hard for me to get out sometimes. Please be patient. Trust me, I'll make it worth it when I go down on you. Due to my situation I can not travel. If your more then 25 miles away chances are slim they I can get with you. I may make certain exceptions to go a bit further if more then 1 guy is involved.
Getting Together:
Triangleman74 has never gotten together with someone through a site like this before.
Triangleman74 can not entertain at their home.
Triangleman74 would like to meet at a Bar.
Triangleman74 can travel up to 30 miles.
Ideal Situation:
To have one or more guys who want to receive blowjobs from me. This has a potential to evolve depending on the situation but would take a lot of time to get there. It really doesn't matter how big you are however the bigger you are the more patience I will ask for. Other then that all you have to do is sit back and enjoy.
Triangleman74's Status
Waiting for guys who are interested in what I have to offer.
Reviews: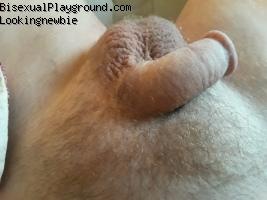 Lookingnewbie
Honest and open. We both agreed and limits. Great experience. Hopefully again.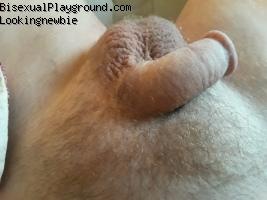 Lookingnewbie
Very honest and for real. I left with a smile. I think he did as well. Mutual pleasure.
This is an external profile. To create your own personal profile, upload your own photos, take advantage of our forums, chatrooms, your own mailbox, and to see the rest of the site, Sign Up for Free on Bisexual Playground today!