Gender, Race:
Caucasian
Practice Safe Sex:
Most of the time
Experience:
I have had a few experiences (still a beginner)
Eyewear:
I have glasses, but I don't wear them often
Interested In Ages:
18 - 99
Looking For:
Single Men
Single Women
Couples

Will go as far as:
Phone
Meeting in person
Dating
Short Term Relationship
Long Term Relationship

Interested In:
1 on 1 Sexual Relationship
M-F-F Threesome
M-M-F Threesome
M-F-M Threesome
F-M-F Threesome
Foursome
Group Sex
Other Alternative Lifestyle

Description:
I'm bisexual and very oral with both sexes, preferably at the same time! I'm not into anal, kissing or body contact with men......just like to suck and be sucked.
Getting Together:
bioralmaninSanJose has gotten together with someone through a site like this before.
bioralmaninSanJose can possibly entertain at their home.
bioralmaninSanJose would like to meet at a Cafe.
bioralmaninSanJose can travel up to 120 miles.
Ideal Situation:
I wanna find a guy to go down on and cum up happy. Also would like to find a gal for a permanent relationship who gets off watching me orally pleasure my buddy.M-M-F

bioralmaninSanJose's Rating
bioralmaninSanJose's Status
Reviews:
Christinesex
Very nice, I would love that in my mouth
GunslingerDoc
Nice cock there friend!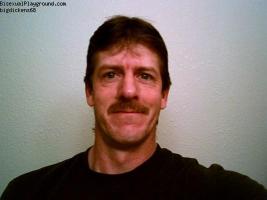 bigdickens68
thats a very impressive cock mmmmm yummy