Gender, Race:
Caucasian
Practice Safe Sex:
Yes, always
Experience:
I have had a few experiences (still a beginner)
Eyewear:
I don't have glasses
Interested In Ages:
18 - 99
Looking For:
Single Men
Single Women
Couples

Will go as far as:
Internet
Phone
Meeting in person
Dating
Short Term Relationship
Long Term Relationship

Interested In:
Cyber Sex
Phone Sex
1 on 1 Sexual Relationship
M-F-F Threesome
M-M-F Threesome
M-F-M Threesome
F-M-F Threesome
Foursome
Group Sex
Other Alternative Lifestyle

Description:
tall thin nice build body , hair on my chest shaved balls to my ass hole and little hair above my cut 7" cock.... very open-mined like role play ass play nipple clamps.. and more lets talk
Getting Together:
likeitshavedbelow has never gotten together with someone through a site like this before.
likeitshavedbelow can possibly entertain at their home.
likeitshavedbelow would like to meet at an I am not sure yet.
likeitshavedbelow can travel up to 25000 miles.
Ideal Situation:
over a coffe or drink and soothing to eat ..talk get to know each other idaes
likeitshavedbelow's Rating
likeitshavedbelow's Status

Reviews: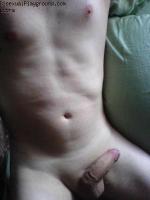 wantmalefun
Not far from you....coffee?