Gender, Race:
Caucasian
Practice Safe Sex:
Only when it's requested
Experience:
I have a good amount of experience
Eyewear:
I don't have glasses
Interested In Ages:
18 - 99
Looking For:
Single Men
Single Women
Couples

Will go as far as:
Internet
Meeting in person

Interested In:
Phone Sex
1 on 1 Sexual Relationship
M-F-F Threesome
M-M-F Threesome
M-F-M Threesome
F-M-F Threesome
Group Sex
Other Alternative Lifestyle

Description:
MWM 5'6 190 (chubby) 6" cut trimmed pubes / balls shaved & full - bi
Getting Together:
pantiesluvr has gotten together with someone through a site like this before.
pantiesluvr can not entertain at their home.
pantiesluvr would like to meet at a Residence.
pantiesluvr can travel up to 40 miles.
Ideal Situation:
adult theater or there residence and get naked, I like to play with balls ans suck cock and get my cock sucked to completion. Also liked to get rimmed to work me up and have his cock slid in, fuck me and filled up with cum.
pantiesluvr's Status

Reviews:

Matt55

love love your profile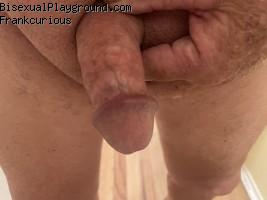 Frankcurious
Thank you for the comment. I returned your comment by saying your dick is fantastic
This is an external profile. To create your own personal profile, upload your own photos, take advantage of our forums, chatrooms, your own mailbox, and to see the rest of the site, Sign Up for Free on Bisexual Playground today!