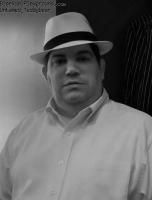 Untamed_Teddybear
Anyone out there interested in massage?

I was a professionally licensed massage therapist for over five years, and an instructor for a year and a half. I love to trade massages, and I am willing to teach -- especially to teach couples so that they can share massages with each other.

I am a nudist, and I am interested in shared nudity, mutual touch, and sharing various massage techniques: practical, therapeutic, sensual, erotic, and in exploring the power and pleasure of touch.

Also, I believe that arousal is a natural part of massage, and I believe that sharing the release of tension through orgasm is the best ending to a good massage (of course I couldn't do that when I worked for the spa), the endorphins and increased circulation create the epitome of relaxation.

So, anyone who wants to practice and learn massage, and who wants to share rubdowns, and the special bonding that comes from being completely relaxed, open, nude, and enjoying mutual pleasure of touching and being touched, let me know.