Gender, Race:
Caucasian
Practice Safe Sex:
Only when it's requested
Experience:
I have had a few experiences (still a beginner)
Body:
5' 10, 220 lbs.
(Average)
Eyewear:
I have glasses, and I wear them all the time
Interested In Ages:
45 - 70
Looking For:
Single Men
Couples

Will go as far as:
Internet
Meeting in person

Interested In:
1 on 1 Sexual Relationship
M-M-F Threesome
M-F-M Threesome

Description:
Married
interested in M/M or bi-play. Wife, not so much (meaning not at all) Have had some M/M encounters, but so far no F in the mix.
Getting Together:
LVhedonist has gotten together with someone through a site like this before.
LVhedonist can not entertain at their home.
LVhedonist would like to meet at an I am not sure yet.
LVhedonist can travel up to 10 miles.
Ideal Situation:
No games, no strings, full naked play with equal attention to all players. Toys are always a viable option unless you have something better in mind. Have a load to give? I'll gladly accept it wherever you like.
LVhedonist's Status

Reviews: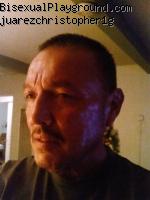 juarezchristopher1g
Gerth in earth I'll french kiss it be my first time to go down raomy tungh and it side to side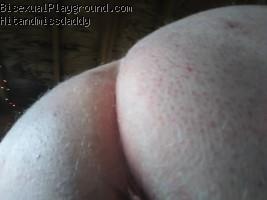 Hitandmissdaddy

that big mushroom head
This is an external profile. To create your own personal profile, upload your own photos, take advantage of our forums, chatrooms, your own mailbox, and to see the rest of the site, Sign Up for Free on Bisexual Playground today!