Bisexual Chat Forums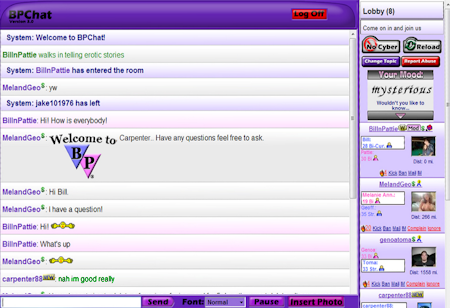 BisexualPlayground has the most warm and welcoming chat rooms for bisexuals and bi-curious people on the internet.  You are bound to make friends, meet other people who share your interests.  Our rooms are fun and easy to use, with emoji support, the ability to share pictures, and instant message other chatters.
| | |
| --- | --- |
| | We have been a couple since November 2014. We spend a lot of time together when ever we have time. We are planning on getting married in 5 years and maybe moving in by next year. I like to metal detect, into zoophilia, also like to bike ride, being a pert-time nudist. I have joined many chat forums and normal forums. My girlfriend likes to run and watch horror movies. Is very skinny and good looking. I am healthy weight and I like to just hand out. |
| | We are a fun couple that likes to get freeky wild in the bed room and we are very sophisticated in public. we are looking for the same and hope to have a very good friend to hang out with and do friend stuff....ONLY THE REALIST NEED APPLY:) We are here looking to meet... Please don't bore me Male with your idle chat on how ya doing and rest of that garbage....E-mail me if (You seriously want to meet and have a friend to do stuff with and occasionally have Threesomes or just bang me----You can also check-out our post in Michigan Forums here on this site... |
| | New to online forums |
| | 39 yo male, exploring the forums |
| | hi I'm looking for couples and singles in my area, for discreed fun. I'm and enjoy many forums of sex, i'm willing to try most anything once twice if i like it. |
| | We are both new to the experience but are lookingfor a place to express ourselves. Please tell us about clubs and forums |
Hi

Just to clairify, there are no Club Forums. BP does have State forums where one can post to meet up with locals in their area.

Remember the same rules apply to posts as chat meaning no direct contact information. That must be sent through email.

I think if its not too late for me, next yr I am joining EGGS Anonymous argh lol
Maidenwolf you have been a pleasure in chat and look forward to seeing you again.

Hug
Nessa
Another thing that just hit me and I dont know why I didnt think of it earlier. A lot of people may not put it in their profiles that they are looking for men due to the troubles we have all had with men in the past.

Its been posted all over these forums that a lot of single men out there either claim to be bi when they are not. Often if they are willing to do anything with another guy its let the other guy blow them but not return the favor. Also alot of guys claim to be bisexual just to get with the woman in a couple. Of course it isnt all guys but theres enough of it out there to make most people be cautious.

My best advice is be active with in the community. Participate in chat or the forums. Once people see that you are genuine, even though their profiles say they are not looking for a man they may just come to you anyway.

Dont give up hope. :)
Ok, New Members, We are SOOO Happy to Have you here at Bisexual Playground!!!! This is our 2nd home, and we Love it here :)

We Welcome Yall to join us in chat whenever you feel froggy to come in and check it out!!! The Rules to the Chat will be shown as you enter. Please take the extra 5 seconds to read em :) It will help your chat experience A LOT.

I Do Agree with everything Bayoubear said 100%

Feel free to browse the Site at your leisure. There is a lot of awesome features including chat, photo albums, and as you can see...open forums :) If you utililize the features of the site, and make yourself known (via email and forums) Your experience at BP will surely be an AWESOME one :)

If Ever ya have questions, feel free to email any Moderator or Asst (Mods have a pink MOD button and Asst's have a green Asst button) with your questions. There are also many members on BP that have good knowledge of the site and can help you out as well :)

Here are a few other things I would like to touch on..

When you send a member an email, dont just send one liners. I know that we have gotten then, and it shows that the person is not willing to take the time to write enough to want to really get to know you. Some peolpe dont like getting emails that say, for example," Your pics are HOT wanna Cyber?" I know we don't..and this connects to my next point, which Bear touched on as well

READ PROFILES....and I cannot stress this enough. make sure you see what people are lookin for, it will help in the gettin to know you phase, as well as let you know if you are what they are looking for. Also.. If someones profile says TAKING A BREAK.. or they are just here for friends...please respect that. Sometimes people may not be looking presently, due to many different reasons, but more then likely, in the future they will be actiively lookin. Other people are here to expand thier horizons and are not lookin for any type of *bedroom play*

State Forum Posts..When you post something in your State Forums.. Say something about yourself, what you are looking for. Its better then just a post that says, "Looking for fun hit me up" People see the ones that make an effort. As I Like To Say.....

Just Becuase There Is Sugar On The Counter, Doesn't Mean The Ants Will Find It.

Put yourself out there. Make yourself known, and put as much effort as you can into making this a Wonderful Experience :)

Enjoy your time with us here at Bisexual Playground!!!!

Many Hugs and Kisses
Nicole
We have dicovered that BISEXUAL PLAYGROUND is the best place to meet interesting and friendly people in "any" state. We are sure that if you take full advantage of what is here, (forums, chat ,articles etc.) you will find what is not available in any other site, library or bar. Good luck. Be safe, love and respect each other, and good fortune will come your way!!....................BARON & COURTNEY
HI

Just a thought....If you repost this in the Washington State forums you might get a better response. Not all members care to read the general forums and are only interested in reading the forums from people around where they live. ;)

Hugs
Nessa
Well, where is everybody? :).. no recent postings on the forums or in the chat room too!..
Let me know if anybody is around in Austin- SA area and interested. We could chat online or exchange emails!...just curious! :)
Interests:
chillywilly
Camel Toes
I Love cameltoes... see my contributions to the cameltoe photos in Forums :)
scstroker
Pre-cum
I drip precum a lot. In fact I got a big old wet spot now on my jeans just from reading the forums!
bellarose555
Bisexual Seniors
love bisexual older women ..are you there to chat Kiss
Wefbi53xxx
Bisexual Chat
Hi how are you all. Would love to chat with gay and bisexual BBC also with the women who love them. New on this site looking for new friends.
PandT580
Bisexual Masters
Guess this forum is not very active, but I will post anyway. I am a bisexual master that loves the company of other submissive slaves. Looking for the right guy to become my 24/7/365 live in servant/ play toy. Check out our profile and if interested, send us a shout out. Also looking to chat with others into the scene as well
hgkbiguy
Mommy/Boy Role Play
any ladies want to chat with a younger bi guy please feel free to email me, would love to chat
---
Testimonials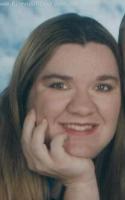 JohnDeereGirl_3
I think your site is perfect the way it is. I have been on many sites looking for other bisexuals like myself, and I have not had to much luck. I was in a lesbian chat room in yahoo chat and I asked what other sites are available for bisexuals like myself and some kind soul told me about this one. I am so happy I found it because I have already found another bisexual in my area. I find that bisexuals are not really welcome in the straight community and they are not really welcome in the gay community either. So with you and Bill having this site, it really helps people like myself. I have to thank you for providing this for myself and any other bisexual out there seeking a mate. Thanks.