Gender, Race:
Caucasian
Practice Safe Sex:
Only when it's requested
Experience:
I am very experienced
Eyewear:
I don't have glasses
Interested In Ages:
45 - 65
Looking For:
Single Men
Single Women
Couples

Will go as far as:
Internet
Phone
Meeting in person
Short Term Relationship
Long Term Relationship

Interested In:
Cyber Sex
1 on 1 Sexual Relationship
M-F-F Threesome
M-M-F Threesome
M-F-M Threesome
F-M-F Threesome
Foursome
Group Sex

Description:
Im a Bi-male that is quite good looking, so i have been told. I have reddish brown hair, blue eyes, 6ft.-3, 220lbs, and a blonde-gray mustache. I am also very clean and discreet. Would like to find a Bi-couple where the male is bi. and the wife joins in. If you are out there,look me up. Also looking for bi males in my area. Must be cut and clean. love giving oral to completion
Getting Together:
JoeBoogie has gotten together with someone through a site like this before.
JoeBoogie can entertain at their home.
JoeBoogie would like to meet at a Cafe.
JoeBoogie can travel up to 30 miles.
Ideal Situation:
When we get together it must be a nice place, no loud people or music, good neighborhood. Would just like to meet for the first time to get acquanted and find out about each other. No rush for sex until we know each other.
JoeBoogie's Status

Reviews:
Oralm4all
Do you need your cock sucked?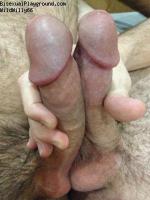 WildWilly66
suunds like fun bi male here Melbourne fl
This is an external profile. To create your own personal profile, upload your own photos, take advantage of our forums, chatrooms, your own mailbox, and to see the rest of the site, Sign Up for Free on Bisexual Playground today!