Gender, Race:
Caucasian
Practice Safe Sex:
Yes, always
Experience:
I am a newbie (no experiences)
Body:
5' 10, 173 lbs.
(Muscular)
Eyewear:
I wear contacts instead of glasses
Interested In Ages:
18 - 40
Looking For:
Single Women
Couples

Will go as far as:
Internet
Phone
Meeting in person
Dating
Short Term Relationship
Long Term Relationship

Interested In:
Phone Sex
1 on 1 Sexual Relationship
M-F-F Threesome
M-F-M Threesome
F-M-F Threesome

Description:
Easy going single white male, 41, 5 feet 10 inches tall, brown hair, blue eyes, 169lbs and fit. Work out at gym 3 or 4 times a week. Newbie seeks bi/bicurious couples and single bi males and females for safe fun. Also interested in watching attractive m/f couple and then eating at the Y while he is doing her.
Getting Together:
m4blndpubz has never gotten together with someone through a site like this before.
m4blndpubz can not entertain at their home.
m4blndpubz would like to meet at a Cafe.
m4blndpubz can travel up to 50 miles.
Ideal Situation:
Since I have not had any experiences this is difficult to answer. Mutual friendship is important to get to know each other first and become comfortable with one another. Interested in fun with F,singles or couples seeking single male. Would not mind watching at first or taking photos at the other parties request which you would keep. Interested in safe fun and oral sex, kissing, cuddling, and hugging. Trim, fit proportinate people only. Well groomed or trimmed/smooth bodies a plus.
m4blndpubz's Status

Reviews:
here2getHEAD
NIce body and especially nice dick...

sunny4me
Wishing you a
and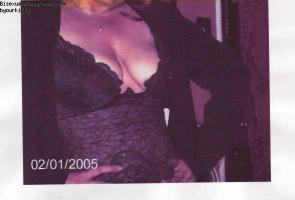 byourkitty
check me out if you want a sexy women to suck your cock...playmate
This is an external profile. To create your own personal profile, upload your own photos, take advantage of our forums, chatrooms, your own mailbox, and to see the rest of the site, Sign Up for Free on Bisexual Playground today!