Gender, Race:
Caucasian
Practice Safe Sex:
Most of the time
Experience:
I have a good amount of experience
Body:
6' 1, 250 lbs.
(Big boned)
Hair:
Crew cut Light Brown
Eyewear:
I don't have glasses
Interested In Ages:
18 - 99
Looking For:
Single Men
Single Women
Couples

Will go as far as:
Internet
Meeting in person

Interested In:
Cyber Sex
1 on 1 Sexual Relationship
M-F-F Threesome
M-M-F Threesome
M-F-M Threesome
F-M-F Threesome
Foursome
Group Sex
Other Alternative Lifestyle

Description:
kind of large but working on it, open minded and funny
willing to try anything once
always horny
looking for a good time or good friends
Getting Together:
CuriousGuy6969 has gotten together with someone through a site like this before.
CuriousGuy6969 can not entertain at their home.
CuriousGuy6969 would like to meet at an Other....
CuriousGuy6969 can travel up to 100 miles.
Ideal Situation:
start with a simple e-mail and let it escalate as i get to know them. then when we know each other fairly well set up a time and place to meet in person and if everything goes well let things go from there
CuriousGuy6969's Status

looking for strap on play Transsexual girls and top/vrs men and kinky couples
Reviews: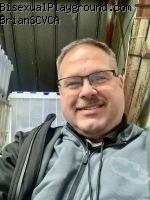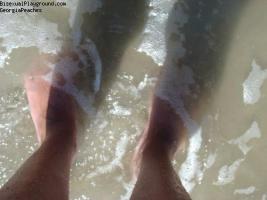 GeorgiaPeaches
I just wanted to stop by and wish you luck in finding your special someone!!!
,Peach
This is an external profile. To create your own personal profile, upload your own photos, take advantage of our forums, chatrooms, your own mailbox, and to see the rest of the site, Sign Up for Free on Bisexual Playground today!