Gender, Race:
Hispanic
Practice Safe Sex:
Yes, always
Experience:
I have had a few experiences (still a beginner)
Body:
5' 10, 200 lbs.
(Muscular)
Eyewear:
I don't have glasses
Interested In Ages:
35 - 99
Looking For:
Single Men
Single Women
Couples

Will go as far as:
Meeting in person
Dating
Short Term Relationship
Long Term Relationship

Interested In:
1 on 1 Sexual Relationship
M-F-F Threesome
M-M-F Threesome
M-F-M Threesome
F-M-F Threesome
Foursome
Group Sex
Other Alternative Lifestyle

Description:
Hello there Im 5ft 10in, 6.5 thick, good looking Latin married male from Argentina 200lbs, D&D free tested January 2018. I can't host, only travel. Ongoing would be good with 100% discrete friend. just seeking friends who is mutually discreet and wants to hook up once a while NSA, just hot friend time.
.
Getting Together:
gaucho777 has never gotten together with someone through a site like this before.
gaucho777 can not entertain at their home.
gaucho777 would like to meet at a Cafe.
gaucho777 can travel up to 120 miles.
Ideal Situation:
My ideal situation is to meet at a bar or restaurant so we can see if we click and take it from there.
gaucho777's Status

I'm looking for some fun
Reviews: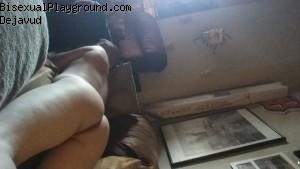 Hungrycocksucker
I want to slow suck and deepthroat your fat cock for hours!
This is an external profile. To create your own personal profile, upload your own photos, take advantage of our forums, chatrooms, your own mailbox, and to see the rest of the site, Sign Up for Free on Bisexual Playground today!